RASSEGNE
Visita questa pagina per essere sempre informato sulle rassegne che Cinedream ti propone!
ENGLISH MOVIE
Ogni martedì alle ore 21.00
un film in lingua originale
a soli € 5,00! Per i possessori dell'English Movie Card ingresso a prezzo ridotto.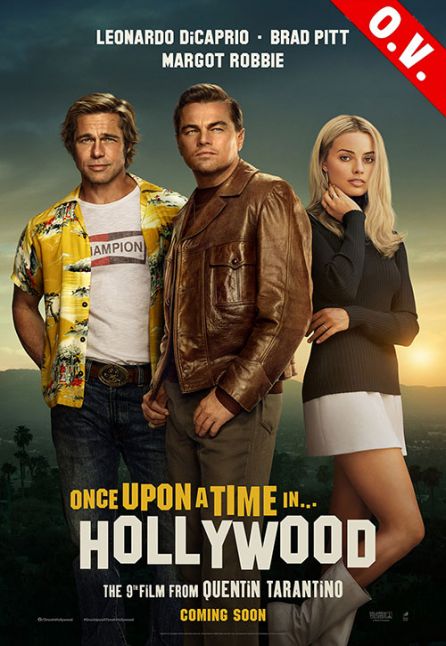 Martedì 24 Settembre
ONCE UPON A TIME IN... HOLLYWOOD | ORIGINAL VERSION
Regia: Quentin Tarantino
Cast: Leonardo DiCaprio, Brad Pitt, Margot Robbie
Nazione e anno: UK, USA, 2019
Genere: Comedy, Drama
Durata: 161'
A faded television actor and his stunt double strive to achieve fame and success in the film industry during the final years of Hollywood's Golden Age in 1969 Los Angeles.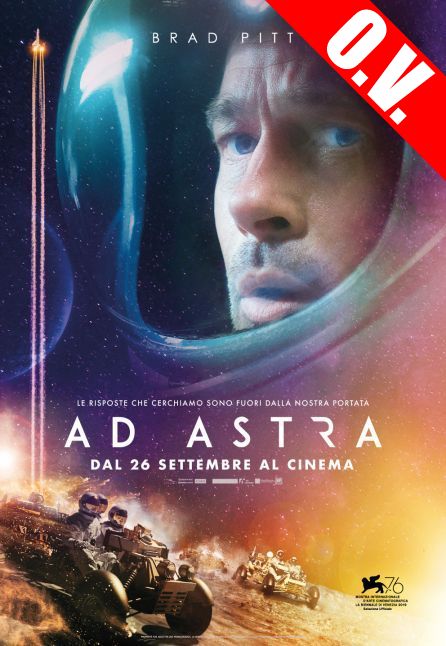 Martedì 01 Ottobre
AD ASTRA | ORIGINAL VERSION
Regia: James Gray
Cast: Brad Pitt, Tommy Lee Jones, Donald Sutherland
Nazione e anno: USA, 2019
Genere: Adventure, Drama, Mystery
Durata: 0'
An astronaut travels to the outer edges of the solar system to find his father and unravel a mystery that threatens the survival of our planet. He uncovers secrets which challenge the nature of human existence and our place in the cosmos.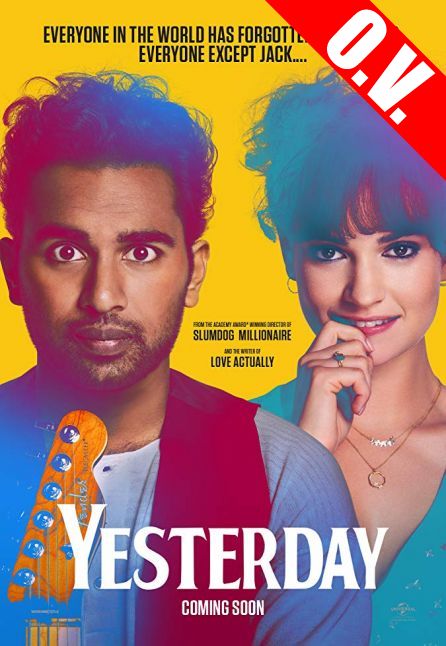 Martedì 08 Ottobre
YESTERDAY [2019] | ORIGINAL VERSION
Regia: Danny Boyle
Cast: Himesh Patel, Lily James, Kate McKinnon
Nazione e anno: UK, 2019
Genere: Comedy, Fantasy, Music
Durata: 112'
A struggling musician realizes hès the only person on Earth who can remember The Beatles after waking up in an alternate timeline where they never existed.